https://plandemicaudiobook.com/
FREE AUDIOBOOK
Dear Community,

Thanks to you, Pl@ndemic: Fear is the Virus. Truth is the Cure. is a 5 star best seller! But all that has come to an end…For the same reason I gave my Pl@ndemic movie series away for free, I have decided to give away my audiobook.

The reason is simple…

The information revealed in my movies and in my book does not belong to me. It belongs YOU, the PEOPLE.

I've had numerous industry professionals try hard to convince me to monetize the Pl@ndemic brand. Here's what I tell them:

"If your home was robbed and I caught the thieves, how would you feel if I tried to sell your personal belongings back to you?"

I recorded the Pl@ndemic audiobook with the intention of giving it away!

Claim your free download below and share this gift with your family and friends!

PlandemicAudioBook.com

When the hardcover version of my book was released last year, I announced that 100% of my profits would go to the development of a new youth mentoring program.

The Pride (as in a pride of LIONS) is in its first quarter and the kids are thriving! We'll share more on this in a future newsletter, but this would not have been possible without your love and support.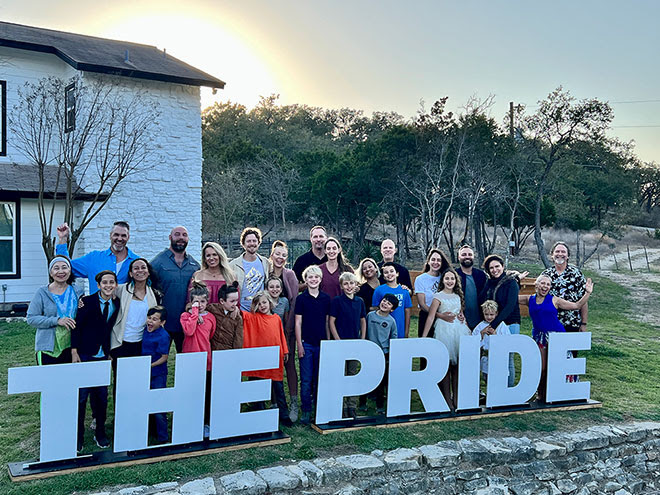 Another bit of exciting news…

We want you to be the first to know that Pl@ndemic 3 will be premiering in July 2022!

Over the next two weeks, my team will be conducting final interviews, then going off grid to focus on editing.

Next month, we will film "the big finale of the film." Stay tuned for more on this!The movie has evolved beyond our wildest expectations.

This third installment of the series will rise above the cacophony of the COVID debate to focus on – the big picture, how we got here, how we get out, and the most viable solutions to protecting our children and rebuilding our lives, our communities and our nations.

Here's a little teaser clip with my good friend JP Sears:

https://ci3.googleusercontent.com/proxy/0eyjIUQHXoeWYGiReHnTEMqF0h069h_1-3OswELqiPbwJVM723vVvf5QqITWQi3ijHfJRxz6G5Dnx0-PgfxsLq_PiuIoGteL5MlmKyZ9Sg=s0-d-e1-ft#https://editorprod.s3.amazonaws.com/images/__4570/vid-jp.jpg

I am deeply grateful for your love and support.See you next week.
Mikki Willis

Father/Filmmaker

P.S. On April 10th, 2022 we helped to produce a major event in Los Angeles. Thousands of Californians and people across the globe showed up to Defeat the Mandates.

We were honored to share the stage with brave humans from every color, community and creed!The good energy was so infectious that no protocol could stop the spread!Top scientists, community leaders and concerned parents united to stand against dangerous new policies that are being pushed into law under the guise of public safety.The most disturbing new bills were aimed at mandating COVID vaccinations for toddlers from kindergarten age and up.

Just 4 days after the event, the Los Angeles Times reported:

"California will not require schoolchildren to be immunized for COVID-19 after Gov. Gavin Newsom announced Thursday that he is pausing a state mandate set to go into effect before the upcoming academic year while an influential Democratic lawmaker said he will drop his bill pushing even stricter inoculation rules. Newsom's announcement came hours after state Sen. Richard Pan said he will pull from consideration Senate Bill 871, which would have added COVID-19 vaccines to California's list of required inoculations for attending K-12 schools…"

Here's my full talk from Defeat the Mandates:

https://ci6.googleusercontent.com/proxy/3FQD990Hq9akweeB_bZ6dPW4-jCZHfXfft6gX3Oq5wIipnQog4OCd0wpKNHkFxxxkpUAeY8mIZj1oEmePXh01uLZsrGSHovt8Qxwft7BdIY=s0-d-e1-ft#https://editorprod.s3.amazonaws.com/images/__4570/dtm-vid.jpg

6104 Old Fredericksburg Rd #92014, Austin, Texas 78709, United States